Description
We are the main innovators in this platform. Our team bent over backwards to acquire one of the very first Blackwings in North America, serial number 0026. We started working the day the car arrived, and have been developing a proper tuning solution for these cars over the last year. Our flagship CT4-V Blackwing already has 10,000 miles, 180 dyno pulls and 675 whp. It has been the drag strip seven times, racing in events from Florida to Texas to Ohio.
The JB4 Tuner attaches to easy to access sensors in the engine bay and works with your factory ECU tuning to remap your boost, timing, and fueling for optimal performance and reduced turbo lag. When you combine this with our custom mapping, it will allow us to safely increase the power and boost levels of your CT4-V Blackwing.
*Professional installation available for $995*
*Before and after Dyno testing and validation available for $375*
Tapout DTC Assassin™ will clear any ECM generated DTCs that you might encounter during installation or at some point down the road.
Gigs ported throttle body increases airflow potential at WOT.
Brisk spark plugs are colder than stock, with smaller gaps and come with anti-seize and dielectric grease for proper installation.
Tapout downpipes are available in resonated or EPA catted varieties. OEM hardware kit includes all gaskets and hardware required for downpipes installation.
Take a look at everything that goes along with the Blue Belt Performance Package below!

Results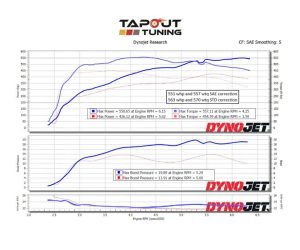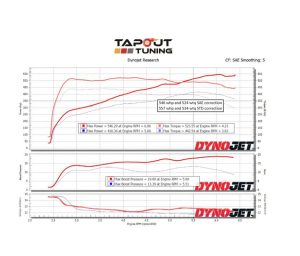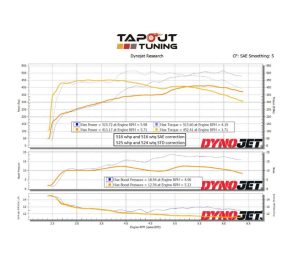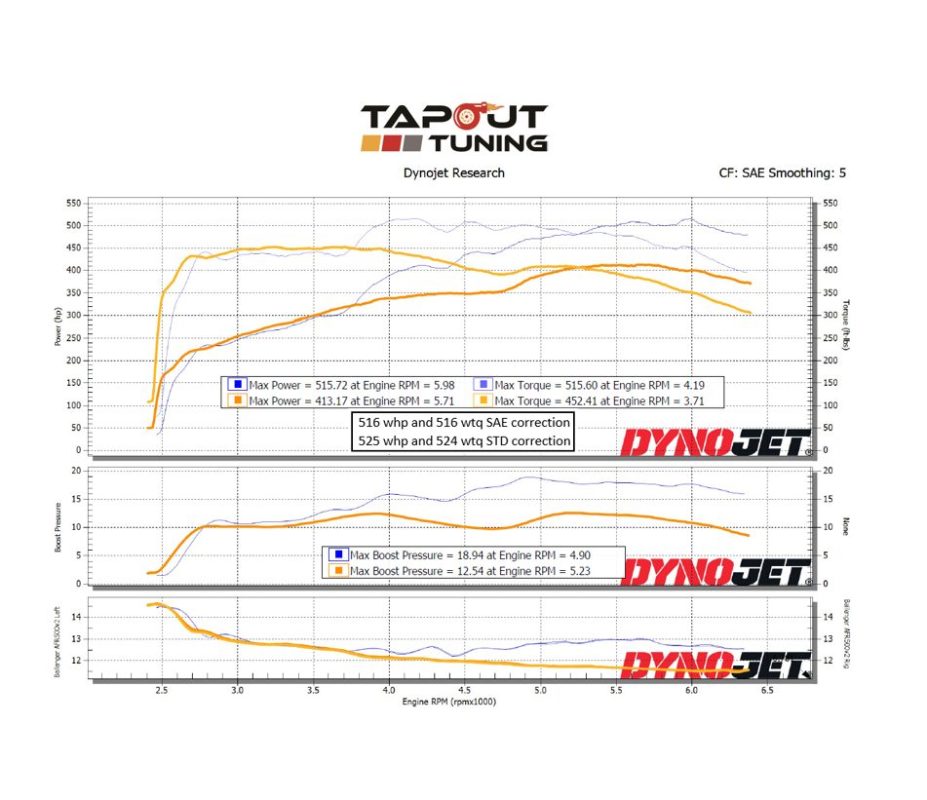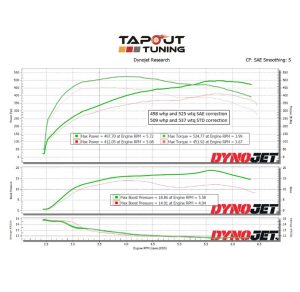 CT4-V Blackwing: JB4 Tuner