Description
We can schedule an ATS-V
custom dyno tune
here in central Ohio.  Scott Cook of Tapout Tuning will work to write the tune that best addresses the goals you have for your car.   Scott specializes in LF4 tuning and has become the number one tuner of ATS-Vs in the world.  If you have an existing aftermarket tune we will start with a couple pulls on that tune.  If your tune is still stock, and/or your modifications allow, we will return your tune to stock and do a couple more pulls.  Then we will tune your car start to finish, while you observe the process.  Feel free to ask any questions you'd like during this time.  You will receive a
printed dyno chart
at the end that will show your baseline and/or stock numbers, original aftermarket tune numbers (if applicable) and your final SAE corrected numbers, all neatly overlaid on a properly scaled chart that includes engine speed, horsepower, torque, boost and air/fuel ratio. To make sure we give you the best performance possible we ask customers to fill out our
Tuning Questionnaire.
(*)
Tapout Dyno Release form
* We will use an HP Tuners MPVI2 to tune your car. A license for your car is included in the price. A wideband O2 sensor is not required for the dyno tuning session as the dyno has provisions to measure O2 built in.
For all of our dyno tuning we use the industry standard DynoJet 224xLC for the most precise, repeatable data.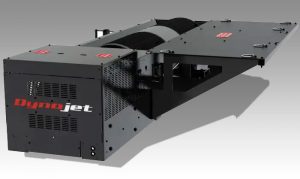 Tapout adds settings outside of HP Tuners for driving mode non volatility. This means the ECM will now automatically remember the driving mode between ignition cycles. This includes Tour, Sport, Snow/Ice and Track, in addition to Auto Rev Matching for M6 cars. This is pretty much a Tapout exclusive that only the true innovators have access to. In fact, no other HP Tuners based tuner has access to all these tables.
Tapout has developed new Blackwing inspired burble tune settings. Any time you let off the gas when your Active Exhaust Valves are open, such as in Track mode, you will hear a very nice burble sound. When your Active Exhaust Valves are closed, you probably won't even notice any difference from the stock exhaust sound.
Enjoy access to Scott's advice, support and retunes with one of our Tuning and Support Subscriptions at a discounted rate when purchased with a new tune. See details below.
WARNING: This is a RACE ONLY product manufactured and sold for installation on vehicles to be used solely for competition purposes. Once this part is installed, the vehicle may never be used, or registered or licensed for use, on a public road or highway. If you install this part on your vehicle and use the vehicle on a public road or highway, you will violate the Clean Air Act 203(a)(3), 42 U.S.C, 7522(a)(3) and may be subject to personal civil or criminal liability, including fines of up to $4,819 per day. Not for sale or use in California.