Description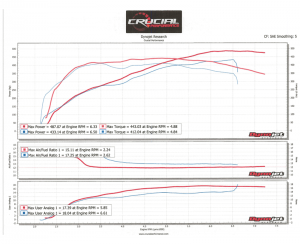 With this starter package you gain a lot power for a little amount of money. Approximately 60 whp gain for a little over $1000!
This performance package will normally produce 475 to 500 peak whp with 93-octane fuel on a DynoJet, using SAE correction and smoothing = 5.
To make sure we give you the best performance possible we ask customers to fill out our Tuning Questionnaire.
Enjoy access to Scott's advice, support and retunes with one of our Tuning and Support Subscriptions at a discounted rate when purchased with a new tune. See details below.