Do you ever wonder if there could be more power left on the table for your ATS-V, even if it's already been tuned? We know you want to squeeze every last bit of horsepower and torque out of your car, and Tapout wants to help you do that safely.
If you take a look at the dyno chart below, you can see our baseline tune for a customer who was originally running a competitor's tune. We were able to bump up the power from 494 whp and 468 wtq to 516 whp and 530 wtq on 93-octane gasoline! That's a nice improvement when you thought your ATS-V was already running at its best.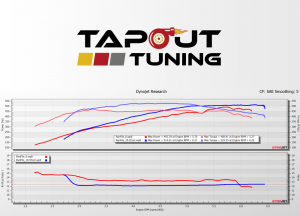 Tapout vs. competition
Once we were satisfied with our 93-octane tune we implemented our flex fuel tune. Power skyrocketed to 619 whp and 602 wtq on E47 blend fuel! If you look at the dyno chart below you can see how incredibly broad the powerband is, producing more than 500 whp and/or wtq all the way from 3,000 to 6,400 rpm. We will always extract all the available power out of your ATS-V with safety being the number one factor. All that horsepower isn't nearly as fun when it's not reliable.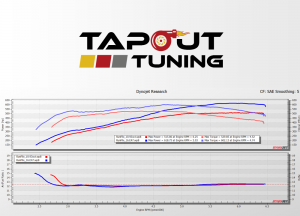 #TapoutTakeover   #ResultsNotInsults   #UnderPromiseOverDeliver   #BreakRecordsNotParts   #WontTap   #GimmethatCornJuice