Description
Brisk Silver Racing Spark Plugs (6-pack), includes 4 gram packets of dielectric connector grease and anti-seize lubricant.
Brisk Silver Racing spark plugs have a better ignitability than conventional performance spark plugs, and offer better performance and reliability in high boost, nitrous or high compression applications. Silver is an element with the most free electrons, and is the best electrical and thermal (heat) conductor of all metals! Better than gold, copper …and many times better than Iridium. The Brisk Silver Racing plugs have a fine wire center electrode (not just the tip), which gives more room for insulator between the center electrode and spark plug shell. More insulation results in a durable spark plug with high dielectric strength, which is the most important spark plug parameter in forced induction applications.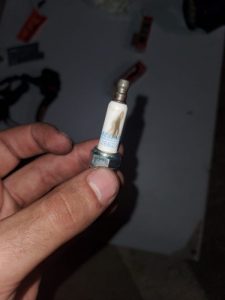 When you replace the spark plugs, always apply anti-seize to the spark plug threads and dielectric grease on the inside of the coil pack connector boots. This will ensure the plugs can be easily removed in the future and displace the air inside the rubber boots, which will in turn prevent carbon tracking and misfires under boost.  We include four gram packets of dielectric connector grease and anti-seize lubricant with all spark plug shipments.  Recommended torque value when installing in aluminum cylinder heads is 8 to 14 foot-pounds.
Brisk Silver Racing spark plugs are a better option than Denso or NGK iridium spark plugs for those wanting a plug that's pre-gapped and offers maximum performance.  Projected tip spark plugs (i.e. RR12YS) will tend to burn a little hotter. This will make them idle better, get better fuel economy and last longer.  Non-projected tip plugs (i.e. RR12S and RR10S) run colder and perform better at high boost levels.  Just like most things in life, it's a tradeoff.
OEM LF4/LF3 spark plugs are AC Delco 41-147, 12662396, iridium, gapped between .030 and .035″.
RR12YS are approximately one heat range colder than stock, have projected tips just like OEM and come pre-gapped in the sweet spot of .026 to .028".  We recommend these for 14 to 19 psi of boost. These will last a little longer than the RR12S plugs.
RR12S have non-projected tips, and are approximately one half heat range colder than RR12YS.  This plug style is better for reducing unwanted detonation in higher boost applications.  However, these will foul easier than projected tip spark plugs.  We recommend these for 20 to 24 psi of boost. They should be gaped at .022". These will provide better performance than the RR12YS plugs.
RR10S also have non-projected tips, and are approximately another heat range colder than RR12S.  We recommend these for 25 to 30 psi of boost. They should be gaped at  .016". You will want these plugs when you upgrade your turbos.
Note: The RR12S and RR10S are not pre gaped.
Note: Did you recently replace your spark plugs and now only have 7 to 12 psi of boost?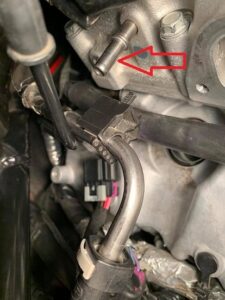 Every day we hear from people who change their spark plugs and then only have 7 to 12 psi of boost. Most of the time there's a simple solution to this problem.
Pop the hood, let the engine cool and remove the black plastic engine cover. Go over to the passenger side and locate the valve cover. At the rear of the valve cover you will see a 3/8" metal pipe sticking out. This is your mechanical vacuum pump, which provides vacuum for the black plastic vacuum reservoir that's mounted on top of your intercooler. There should be a hose connecting the vacuum pump to the black plastic reservoir. Many times this hose is left disconnected.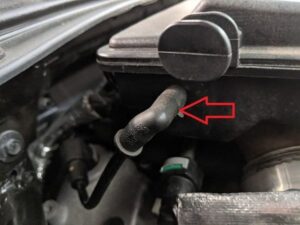 If this isn't it, then you'll need to loosen and lift the black plastic piece that holds the wastegate solenoids so you can see the right rear corner of the upper intake manifold. This is in a similar location to the first fitting, just obscured by the cover. There is a pipe nipple under there and many people forget to reconnect this vacuum line.