Description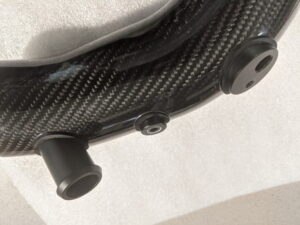 Made from real carbon fiber, the new Tapout cold air intake is the Heidi Klum of ATS-V induction systems.  With full 3" diameter real carbon fiber tubes, everything mounts securely and fits perfectly, so nothing will rattle or pop out of place.  This is the best flowing, lightest weight (only 9 pounds!) and least heat-absorbing intake available for your ATS-V. Included is a pair of high end Vibrant filters, rated for forced induction, with lifetime warranty.
This is the same intake that Paul Browning was running when his world's quickest and fastest 'full weight' ATS-V went 9.97 @ 135.3 mph in the quarter mile at Cadillac Attack!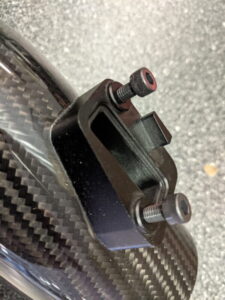 There are no cheap components and the MAF sensor bungs are even CNC'd from billet aluminum.  In fact, they are engineered and keyed in such a way that it becomes impossible to install your MAF sensors in the wrong tubes, and/or have them oriented incorrectly.  A properly engineered PCV system with black anodized aluminum oil catch can is integrated into the system.  1/8" NPT ports are incorporated into each intake pipe and may be used for auxiliary methanol injection if desired.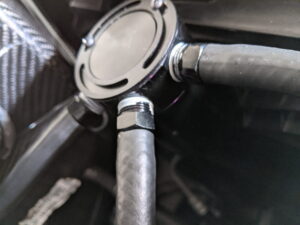 Initial dyno validation shows gains of 10 to 15 whp on Purple Belt Performance cars.  We expect the gains to be less on White and Blue Belt cars, and even more on ATS-Vs at the Brown Belt level.  All ATS-V aftermarket intake systems change the diameter of the tube in which the MAF sensors are installed.  This means the ECM will need to be recalibrated via custom tuning.  We include these edits at no charge for all Tapout tuned customers.
Why do some brands of aftermarket intake systems cause MAF imbalances?
They don't. Here is a screen shot from a car we had on the dyno two days ago with a Tapout intake. Notice the MAFs were matched to within one percent. All properly designed cold air intake systems will show balanced MAF readings from side to side. Equal length intake runners before the turbos is completely unnecessary.

As we continually work to provide our customers with the best service possible, Tapout Tuning includes every small part that's required with your intake system (i.e. properly sized Baro and MAF sensor screws), so you won't be running to the hardware store on Saturday night!
Listen to Jorge's car tearing up the street with Caddy Issues turbos and Tapout carbon fiber intake!
Replacement filters area available here!
Check out our comprehensive installation instruction video here!
2018 ATS-V A8 with Purple Belt Performance Package and Tapout Cold Air Intake running E56 fuel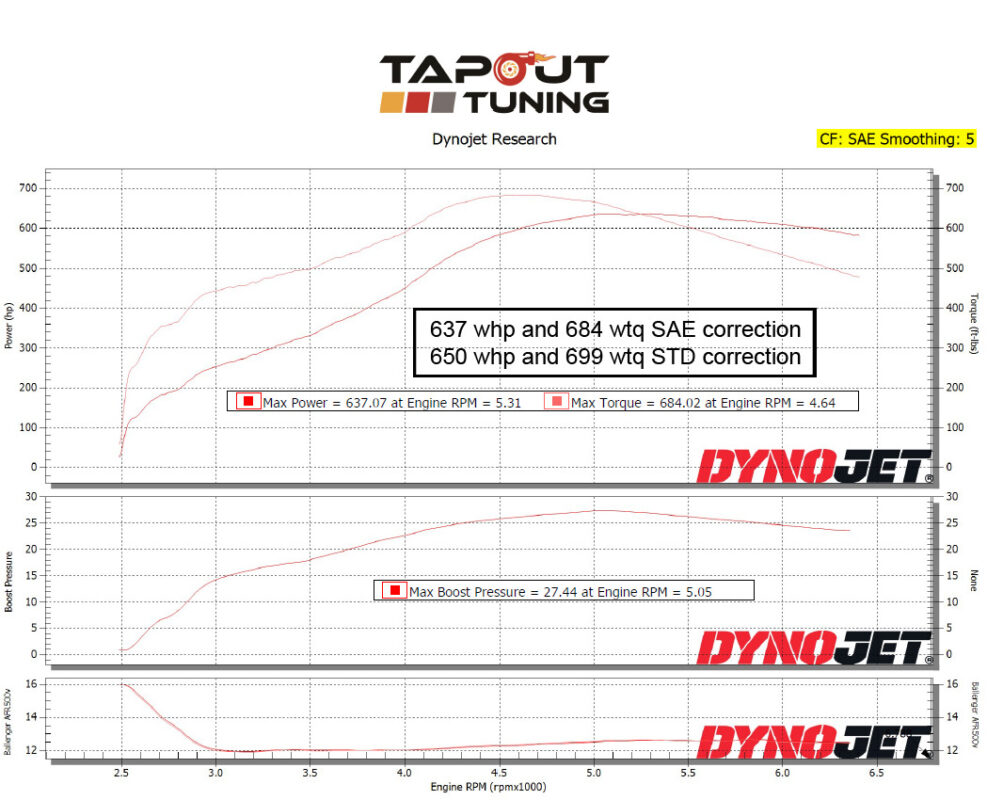 Testimonials:

Tapout Carbon Fiber Cold Air Intake does not meet emissions requirements and are intended for off road use only.
Attention California residents: please review and complete our Emission and Environmental Notice. Your order can not be shipped without it.